NYFB Hosts Northeast Farm Bureau Leaders
Farm Bureau Presidents and Administrators from the 12 states of the Northeast Region attended their annual conference this week in Albany, NY. New York Farm Bureau hosted the three-day event that included business meetings and a full day of agricultural tours in the Capital Region. American Farm Bureau Federation's President Zippy Duvall and Executive Vice President Julia Anna Potts also joined the leaders for the conference.
New York was proud to showcase the rich diversity of agriculture in this state, and why it is so important to our rural communities. In addition to making a stop for breakfast at the Saratoga Race Track, and visits to farms in Rensselaer, Saratoga and Washington Counties, the Farm Bureau leaders discussed pressing issues of the day, including the farm economy, trade, and how the Northeast State Farm Bureaus can best work together.
"This conference is always a great time to network, share ideas, and talk about the important issues facing our farms in this region of the country. While each state may have some unique problems, there is much that brings us together working towards a common cause, to serve and strengthen agriculture," said David Fisher, New York Farm Bureau President.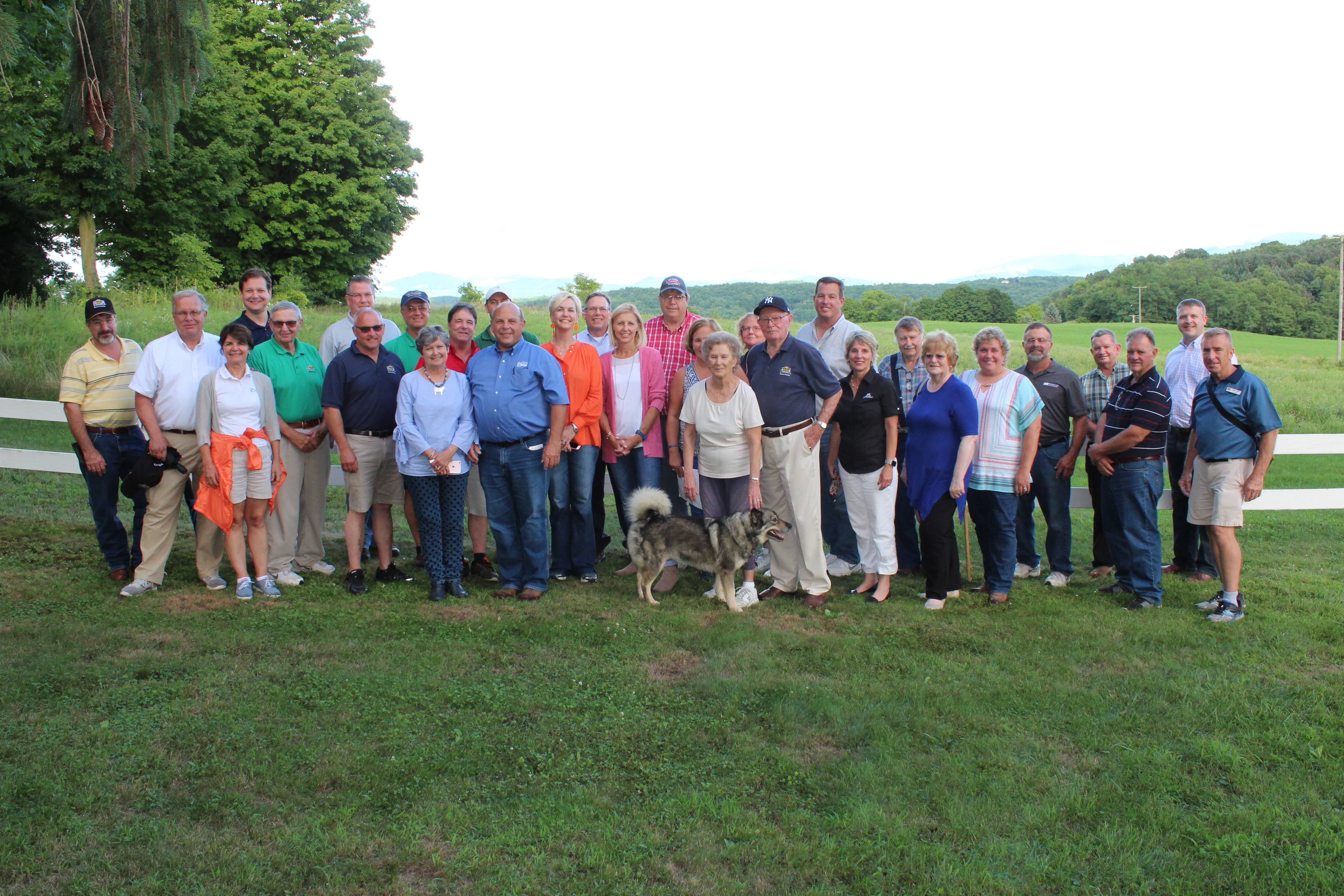 The three-day meeting featured an all-day farm tour that included a stop at Richard McGuire's farm museum in Cambridge, NY. McGuire is a former NYFB President and served as Commissioner for New York State Department of Agriculture and Markets.