NYFB Hosts Future of Ag Summit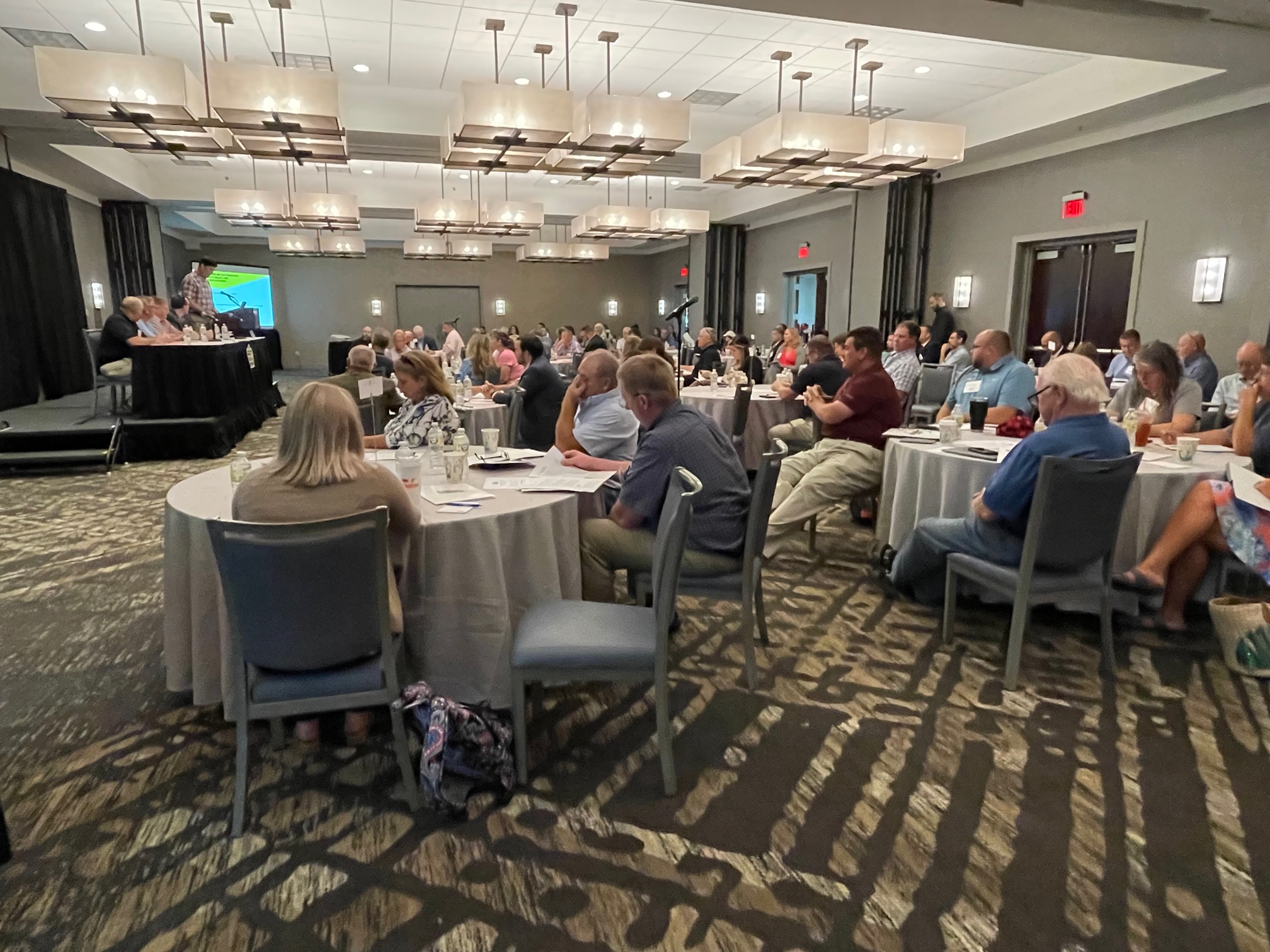 New York Farm Bureau hosted a wide-ranging look at the challenges and opportunities confronting agriculture in the state at its "Future of Agriculture Summit" held July 20 in Syracuse, NY.
A diverse crowd attended this special event representing diverse commodity groups. Invited guests included state and county Farm Bureau leaders, members of NYFB's commodity and issues committees, NYFB agriculture alliance members, agribusinesses and policy makers. More than 120 people filled the hotel banquet room to discuss four major topics: affordability and access to labor, climate change, urban outreach, and applied research and education.
There were expert panel presentations for each topic followed by roundtable discussions, giving participants the chance to talk about what they heard and brainstorm solutions.
NYFB President David Fisher set the stage for the day in his introductory remarks. He encouraged everyone to look for positive ways forward that will support all of agriculture.
"Our mission today is to move past the challenges presented to farming in this state and proactively address pathways to success," he said.
Some of the key takeaways included ways to support employment needs through workforce development and agricultural education, support for applied research to provide farmers with the tools they will need to mitigate and adapt to climate change, and increased advocacy in urban areas.
The group conversation will help to direct the next major NYFB event, a special daylong conference entitled "Adapt. Advance. Achieve. Focusing on the Future of Northeast Agriculture," which will be held in conjunction with NYFB's State Annual Meeting on December 6 and 7 in Buffalo.
In the end President Fisher said there are many reasons to be optimistic about the future of New York agriculture.
"We can't be afraid to tackle tough issues. We need to be proactive, work together, and play offense on the big issues," he said.